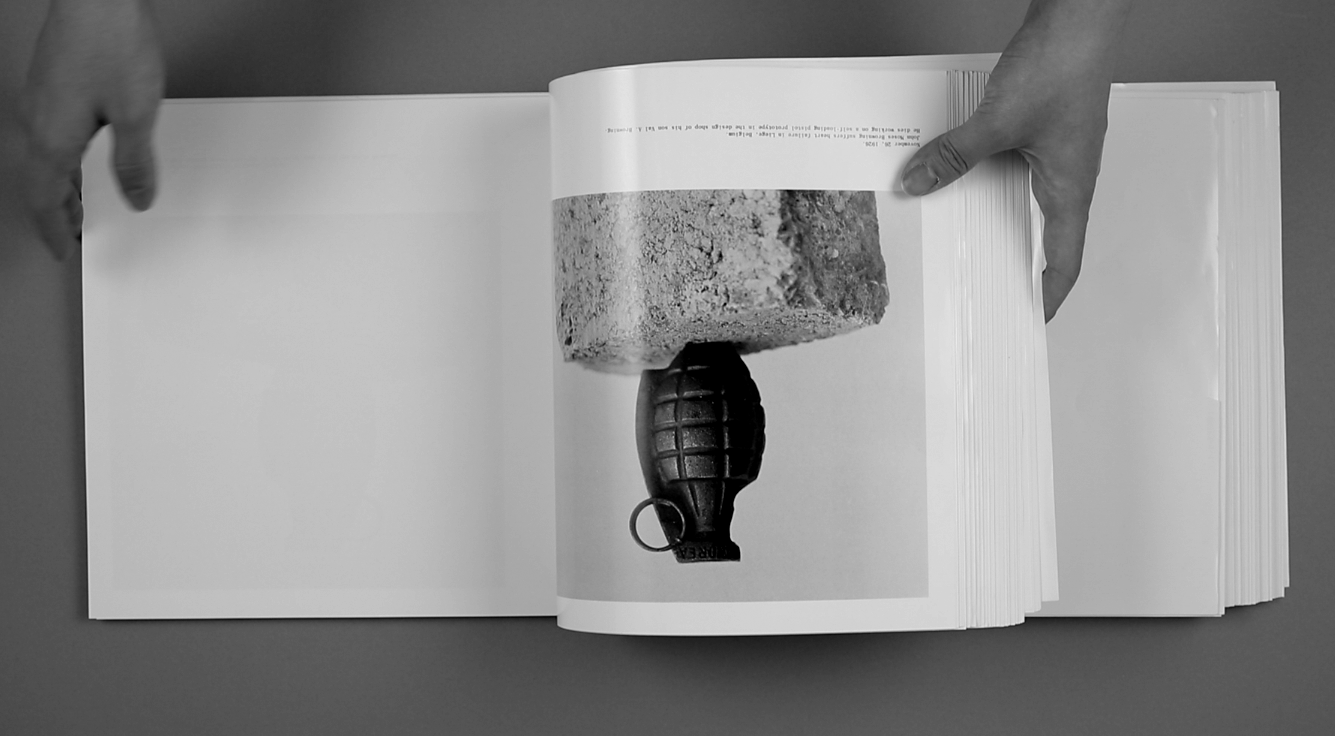 The Shadow for the Thing*
December 2017
A dummy hand grenade used as a case study to look at how the perception of an object can be problematized through graphic design research. (For full essay see Writing and CV). The grenade is from Stanley Kubrick's film 'Full Metal Jacket' and is held in the Kubrick Archive at London College of Communication.
Archive research, interviews, photography and controlled alchemical explosions resulted in a series of book forms. A 'monograph' about the grenade comprises film photography and lithographic printing found in traditional artists' monographs. Sequences of blank pages and repetitions of printed pages make up a fragmented object biography. It contains threads of stories from the lives of Stanley Kubrick, John Moses Browning and Emperor Wu of Han, each of whom are related to the object.
A series of hand-sized books contain research material, printing offcuts and maculature that respond to the grenade as a cheap mass produced item. The books are unbound and held in a state of tension, mimicking hand grenade-like objects.
Photography: Cate Rickards and Veronika Pap.
These books are held in the UAL Archives and Special Collections Centre based at London College of Communication.
*From Edgar Wind, Reith Lectures 1960: Art and Anarchy
http://downloads.bbc.co.uk/rmhttp/radio4/transcripts/1960_reith5.pdf